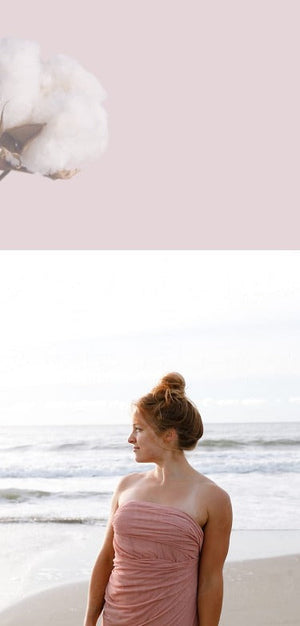 Boost N Blend™ Customer Survey
Thanks to all our lovely customers who filled in the recent customer survey. The response was overwhelming and we are so thrilled with the increased confidence 95% of you feel. What a great day it is for us when we read your lovely responses!       cheers and thanks,
Bambi
Boost N Blend™ Customer Survey
In the recent survey of Boost N Blend™ customers:
95% said Boost N Blend™ has increased their confidence
97% said they would recommend it to someone else 
96% said they were a Boost N Blend™ customer for life
We asked what they thought of Boost N Blend™. Here is a sample of the answers...
It has made a difference to my life in that if I am having a bad hair day - not only because my hair is thinning but also because the roots are showing - that I now have a tool that I can use to give the appearance of a full head of non-grey hair.

The difference was very obvious and I liked it so much that I immediately recommended it to a friend. I know that she became your customer and she likes the product very much.

So much more confidence ... I love the product and have told heaps of people how wonderful it is Thanks heaps :))

As I have short hair, I find using your product all over the scalp gives the appearance of much thicker hair and this, in turn, gives me added confidence and I don't have to worry about windy days when my thin hair exposes the scalp. I absolutely love love love your product! Thank you.

It has given me more confidence. I've shown it to my hairdresser also. I do my hair in the morning and hardly touch it all day, before using Boost n Blend I was checking mirrors to make sure my thinning scalp was showing. I love the mirror you sent, it is very handy to check the back of my head and with the folding handle was great for my recent holiday.

I traveled through Europe when I first had B&B, and I was so happy to not have to worry about my head shining in the sun. I was even able to stop asking my husband "how's my hair? Can you see my scalp"? It must have been a lovely break for him too haha

So confident now at 72 years and one of my friends commented gee I can't believe your hair looks thick now funny because thin hair usually gets thinner as you age. I didn't tell her as she has thick hair , but I felt so thrilled.

Made a huge difference...I can go out now without wanting to cry first!

It has made me more confident as hair loss caused me considerable embarrassment and I am now happy to socialise and even spend weekends away without having to worry about the time needed to camouflage my thinning hair.

Boost n Blend has helped me feel that people aren't looking at my bald patches when they talk to me. it has given me the confidence to forget about my thinning hair and carry on as normal.

it makes me feel better particularly when I use it on the crown area

Boost n blend has made a huge impact on my life, I was always unhappy with how thinned my hair had come and felt so self conscious of it When I used boost n blend I was so amazed at how well it made my hair full and natural with no scalp show through That I include it as part of my daily routine

Sooo much more confident/cant live without it !!!!!!!!!!

It has been able to help me hide my thinning areas on my scalp. I always use it when I have to go out to family functions. It does not make me so self conscious.

This product has changed me a lot and in a positive way. I still know I have thin hair but the Boost n Blend makes my hair look thick to others and so I feel better. I only hope I don't get caught in the rain in case it would run down my face like mascara does if you cry but that is easily remedied with a hat and umbrella. I just love it and am so thankful someone invented it

When I use it I feel a lot more confident! My issue is on the crown so using Boost n Blend disguises the obvious gap I have in my hair!

I like photos again. My daughter told me she thinks I must not be so stressed at work anymore, as my hair has thickened:) It covers the patch I am self conscious about and it makes hair easier to style in ways that give a fuller appearance too. Thanks boost n blend.

Your lovely product has made a big difference to my appearance these days (which is much needed !!) . As I am on the disability pension these days the affordable cost is of great assistance to my ever challenged financial position !!! Thanx so much :)

When I use Boost n Blend I do feel more happier with my appearance. I suppose you could say it Boosts my self esteem!

Have a bit more confidence not to hide my hair

A life saver. Very grateful to the clever lady behind Boost and blend

Boost n Blend has given me back my self confidence and helped reduce the stress I was feeling about my hair loss. I've also found it helpful to be part of the Boost n Blend "sisterhood" and being able to share stories and information with other ladies in the same situation. Most hair loss products are aimed at men so it's great to have a product that's geared towards all the females with a problem too.

I feel more confident going out now especially if it's windy it doesn't worry me that my hair may blow the wrong way and show my bald patches. I'm not so depressed and crying anymore.

It helps to disguise my thinning hair and gives it more body. I don't think I could go out of the house without it.

It certainly assures me that I can walk around without feeling like I have bald patches showing up. I have always seen women with balding patches and notice how much older they look. But this product certainly is quite good for people with not too much hair loss

It has made me feel more confident.

Its a fantastic product I love it

Much more confident that my hair looks normal again.

Now - after using Boost n Blend I never give my hair another thought - I know it looks full and NO pink spaces are visible - So happy to have discovered Boost n Blend - thank you for a great product!!

Well, since discovered Boost n Blend I feel MUCH more attractive. I go to restaurants and parties without thinking all the time: Can people see that I have bald patches? I am more confident now. Thank you BOOST N Blend!

Boost n Blend gives me more confidence to carry on with normal life such as shopping trips etc

I don't have to wash hair as often and colour lasts longer, hair has more body, yippee!!

I had been searching for something like this product for a few years & was so glad to discover it online.It makes a difference to the finished look of my hair for the better! In addition to thickening my hair it masks the greys at root level when I am due for a colour.The overall result is a big improvement - Thanks!

Boost and Blend is the exact solution to my thin hair problem short of growing more hair!
My daughter is to be married soon I feel more confident that I will look ok in the wedding photos.
With Boost n Blend my hair does not seem so sparce because it covers the balding patches on my scalp after each shampoo
Boost n Blend has been great for me, My scalp you now can barely see, I can step out feeling confident and good, No need for a headscarf, hat or hood!
It's made me a much happier person and I love the way my hair looks now, I feel really good about my appearance.
I am lots more at ease in company
More than me I recommended it to my sister who has had more hair loss - she complains less about the problem no and will always use it - thanks Boost n Blend
Self esteem increased instantly. I saw my own face appear so much happier after the first go. I nearly didnt recognise the smile! I literally bounced around the office all day. So while a thank you doesn't seem enough, thank you very much for making me bounce back!
My self esteem has increased and I feel that I can participate in social events once again
I am no longer worried about my hair appearance....I can worry now about other things, hehehe. Thank you for solving this problem for me
It hides weak spots and lasts a day so improves confidence
Not worried when the wind blows now as boost n blend covers any thin spots or regrowth
Feel so good about my hair and overall presentation now.
It has given me confidence, I know I can look my best without the worry of scalp showing
Certainly makes it look as though I've got a much fuller head of hair
It definitely makes me feel less self conscious and a bit more human!
I have much more confidence. I even like going to the hairdresser now. I feel sexier and NORMAL
Boost n Blend has made me feel 'normal' again!
I thought my hair was thinning, but it was my regrowth growing back really fast and because I have black hair, my regrowth is white, almost transparent, which looks like thinning hair, now if I haven't had time to colour my regrowth, i just tap some Boost n Blend onto my fringe zone, or middle part and it's just amazing, saves so much time and embarrassment, such an amazing product!
Its a great cover up. Quick and easy to use.
My daily hair routine is easier and not as stressful as before I used boost n blend.
Want more reviews? Check out our reviews page.
Boost N Blend™ has been reviewed by mums on Kidspot and women on Lifestyle You. Click the image below to go straight to their reviews
the
Join thousands of women in our Private Facebook Group talking about hair problems and issues common to us all. See before and after photos that have not been made public. This is a CLOSED group for women who want to talk about their hair thinning and the hair care issues we face every day. Particularly for women who have fine, thin or thinning hair. Simply hit "Join group" when you arrive at our on the page.