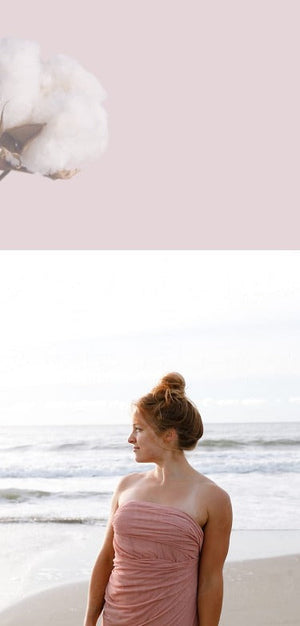 Refunds and Returns
We want you to be 100% happy with your product so if the colour is not right, we offer a free colour swap to all new customers.
Boost N Blend™ is committed to providing you with a high quality product that covers up your thinning hair. If for any reason you are not happy with the product, please contact us via customercare@boostnblend.com and we will be happy to provide you with instructions for you to return your product for a full refund of the cost of the product minus the shipping cost of min £3.95 (whether or not customer paid for shipping). All refunds must be notified within 30 days of purchase.
Refunds will be processed within 5-10 days from receipt of the returned product.
DAMAGED OR INCOMPLETE DELIVERY
All products are thoroughly checked and are ascertained damage-free prior to dispatch. In the event customers receive damaged or incomplete items please notify us immediately via CustomerCare@boostnblend.com and we will endeavour to rectify the problem immediately.
DELIVERY INSTRUCTIONS
For all enquiries regarding any aspect of your shopping with Boost N Blend™, please contact CustomerCare@boostnblend.com
SHIPPING & HANDLING
SHIPPING DELAYS DUE TO COVID-19
Please note that due to COVID-19, you may experience some minor shipping delays. We ask for your understanding during this time and trust that our regular speedy delivery times will recommence as soon as some of the pressure has been lifted off our various delivery partners due to the current global situation.
STANDARD DELIVERY
Orders placed by 11am Monday to Friday (excluding public holidays) will be dispatched on the same day. Postage and handling is £3.95 for Standard Delivery and should be received within 2-3 Days. Orders placed Saturdays, Sundays and public holidays will be shipped the following business day. 
FREE SHIPPING:
If you spend more than £30 you will receive free ground shipping.   
INTERNATIONAL SHIPPING
We do offer international shipping throughout Europe and the rest of the world. Prices will be calculated at the checkout.
Next day DELIVERY - UK ONLY
We know what it's like to be so busy you forget to reorder. So if you suddenly find out you have run out of Boost N Blend™, we offer an Next Day Delivery option.
If your order is made before 11am on a standard business day, we will send your package through Royal Mail 24 Hour Tracked service at a cost of £4.95.
If you have any issues with your delivery please email us at CustomerCare@boostnblend.com.
RETURNS AND REFUNDS
FREE COLOUR SWAP
We know it can be hard to get a perfect match first time. Which is why we offer one free colour swap to every new customer if you haven't got your colour choice just right. 
Please contact us at CustomerCare@boostnblend.com and we'll be happy to help.
REFUNDS
If for any reason you're dissatisfied with your purchase you may return the items within 28 days for a refund by contacting us at CustomerCare@boostnblend.com.
Refunds will be processed once we have received your returned product in our warehouse. 
All refunds are for the full amount of the returned product. Please note this excludes the cost of shipping, whether the customer received free shipping or not.
the
Join thousands of women in our Private Facebook Group talking about hair problems and issues common to us all. See before and after photos that have not been made public. This is a CLOSED group for women who want to talk about their hair thinning and the hair care issues we face every day. Particularly for women who have fine, thin or thinning hair. Simply hit "Join group" when you arrive at our on the page.