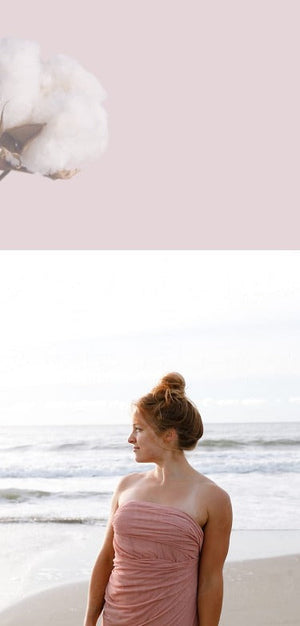 Keep your colour fresh with RootZ! The reflective colour pigments in this professionally designed powder, cling to your hair easily covering grey & regrowth. RootZ lasts between washes, won't rub off & is easy to apply!


What is
RootZ

Grey Root Cover Up?


RootZ is a brush on powder. It comes as a solid powder in a compact with a versatile two-way application brush. It is a brilliant addition to our range as our products complement each other and leave you with your best hair yet!

There are just so many things you can do with this amazing new product:
Cover grey at the roots in your part
Hide greying at your temples and along your hairline
Conceal your scalp
Lengthen the time between your hair appointments
Thicken, darken and shape your eyebrows


How do you use
RootZ

?


You can brush RootZ on to wet or dry hair and can use it on your scalp as well as your roots. It's perfect for concealing grey and hiding those pesky thinning patches in your fringe. It's a lifesaver when it comes to having regrowth especially when you can't get to the salon as regularly as you need to - save yourself some of the expense and hassle!


For grey part line and regrowth:

No time to get to the salon? Keep a supply of RootZ in your bathroom cupboard for that last minute touch up. Simply use the broader end of the brush to paint your grey regrowth out with RootZ Instant Root Cover Up. Paint around your face and hairline, or along your part line, wherever those pesky greys are visible. You can paint it on wet or dry hair.

If you also use Boost N Blend™, then no problem, just apply as usual.


Did we mention the versatile application brush?
Of course we did... but why does it have two sides!?! Well that's another added bonus with NEW! RootZ: It can also be used on your eyebrows! The wider, thicker side of the application brush allows you to apply RootZ to larger areas like your part or fringe with a few easy strokes. The smaller, rounded side of the brush allows you to apply RootZ to your eyebrows and fill in any thin areas as well as recolour and revitalise your brows for a more youthful, full look.
How to use RootZ on your eyebrows:

RootZ can be applied to create thick, lush and shapely eyebrows. Simply use the small end of the applicator brush to shape and thicken your brows.The effects will be instant and glamorous especially in instances where thinner brows have been bothering you.



What colours are available in the RootZ

range?



RootZ comes in 4 handy colours: Black, Dark Brown, Medium Brown and Light Brown. These shades are generally the ones that cause women the most stress when it comes to regrowth as there's just no hiding a pesky grey (or 80!) in among a lush handful of darker coloured tresses.
What makes RootZ

better than other products out there?



NO WAX. Some grey root concealers contain wax which means they have to be washed out before dyeing your hair, as hair colour doesn't stick to the waxy coating. RootZ is completely wax free.

NO MESS. Root cover up sprays can be messy with brown sludge leaking out of the nozzle - think about your white shirts and bathroom counters... EEEK! Sprays also lack control and can coat your part line. RootZ just paints on with a nifty little brush and is easy to handle and control with no messy spray or leakage to worry about.

WATERPROOF: RootZ stays in when swimming and in the rain, and then washes out easily with shampoo.
the
Join thousands of women in our Private Facebook Group talking about hair problems and issues common to us all. See before and after photos that have not been made public. This is a CLOSED group for women who want to talk about their hair thinning and the hair care issues we face every day. Particularly for women who have fine, thin or thinning hair. Simply hit "Join group" when you arrive at our on the page.