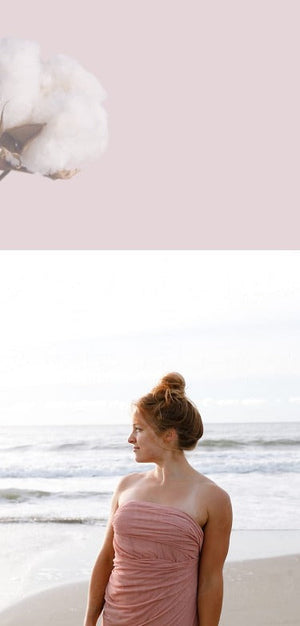 What Makes Boost N Blend different?
Boost N Blend™ is the first hair thickening fibre product developed by women specifically for women. It is not a men's product repurposed for women, it is a women's product, designed with women's hair colours in mind. Boost N Blend™  is the latest in NEW technology super volumising microfibres.

NEW SUPER VOLUMISING MICRO FIBRES FOR WOMEN WITH THINNING HAIR
Most of the hair fibre products on the market today are made from keratin, however Boost N Blend™ is made from cotton, a natural occurring substance that we wear next to our skin every day. Boost N Blend™ is less likely to irritate and clings super well to fine hair giving great coverage. Some of our ladies find they wash their hair less often as it soaks up oils, acting like a dry shampoo, as well as providing a greater volume boost.
We trialled both keratin and cotton fibres over two years and found the cotton to be a far superior product.
EXCELLENT FEMALE COLOUR RANGE
Our hair colours have been developed in consultation with hair colour experts to suit a wide range of colour options. Many women colour their hair and so it is vital that you choose a fibre product that has been designed for a broad colour match to both natural and coloured hair. If you are not sure, choose the colour closest to your root colour. And remember, Boost N Blend™ has the unique ability to blend in with your hair colour.


HOW DOES

Boost N Blend

 WORK?
Boost N Blend™ covers up gaps in your hair or covers visible scalp showing through fine hair, by making each hair shaft appear thicker.  Shake on the hair-like microfibres straight out of the bottle and get an instant result. These microfibres cling to your existing hair, no matter how fine that hair is. And it works in an instant. It is not a product promising to regrow your hair, it is a product that promises to cover up your thinning hair in only a few seconds.
Boost N Blend™ is a dry styling product that you fluff in to dry hair. Your hair never grows used to it and the results are consistent for as long as you want to cover up your thinning hair and visible scalp. We even know of ladies whose hair has grown back*** while using Boost N Blend™. These ladies have tried some of the medical treatments and while they were waiting for the medical treatment to work, used Boost N Blend™ as a temporary cosmetic solution.
BUT DOES IT REALLY WORK?
"Your product does everything your advertising said it would do" - Jackie, NSW
Women spend so much money on promises. Promises for no wrinkles, thinner thighs, flatter tummies, faster meals, happier children, the list goes on. But sometimes something comes along that offers YOU something that you didn't think was even possible. If there's one thing you would really like to sort out, it's your thinning hair which everyone can see. We can cover up your thighs and tummies, but everyone sees our hair. You deserve just one treat that will ensure your day starts and ends with confidence.
But don't just take it from us, watch one of our lovely customers apply it here:

Purchase Boost N Blend™ today and we'll rush you a bottle. You are just days away from a new confident you.
DOES
Boost N Blend

 WORK FOR EVERYONE?

Yes!

Boost N Blend™

 is perfect for fine, thin or thinning hair, oily or dry, strong or weak. We offer a money back guarantee because we know that once you have tried

Boost N Blend™

 you will be so amazed that you will be coming back for more and recommending it to your friends!
I AM COMPLETELY BALD
If all your hair has fallen out then you will have to wait for even some fine hair to begin to grow back before you apply
Boost N Blend™
.
Boost N Blend™
 hair-like microfibres needs hair to cling to - making it look thicker. Check out
these photos
and you will see why
Boost N Blend™
 needs some hair to cling to. But as long as you have some hair, even if it is very fine hair,
Boost N Blend™
 will work for you. 
* Boost N Blend™ price when you choose to add the travel/purse pack bottle of Boost N Blend™ to your order for $19. Even if you do not choose to add the travel/purse pack, Boost N Blend™ normal price is $2.95 per gram.
** Price based on competitor's 10.3g size bottle
*** Boost N Blend™ does not cause hair to grow back. Boost N Blend™ is not a hair regrowth product. It is a cosmetic cover up. It can be used in conjunction with medications and topical treatments designed to regrow hair, but by itself, it will not cause hair to regrow.
the
Join thousands of women in our Private Facebook Group talking about hair problems and issues common to us all. See before and after photos that have not been made public. This is a CLOSED group for women who want to talk about their hair thinning and the hair care issues we face every day. Particularly for women who have fine, thin or thinning hair. Simply hit "Join group" when you arrive at our on the page.